Allhallows (Kent) Parish Council
Youth Club 2018
The sessions at the Youth Centre are now:
MONDAY 2nd Allhallows Guides, Brownies, Rainbows
TUESDAY - Youth Club Older session (14-18) 6:15pm to 8pm (UNDER TRIAL)
WEDNESDAY - Street Dance (7-13) 5pm to 6pm (UNDER TRIAL) Youth Club Younger session (7-13) 6:15pm to 8pm
This is a brief report on a significant number of changes that have been carried out in the recent months.
The electricity supply has been replaced - now you can actually boil a kettle without affecting the lights and heating.
Faulty lighting around the building and in the toilets has been replaced
Repairs have been carried out to the Football Arena, but there is still concern about safety of the flooring.
CCTV and external lighting has been improved.
Heating/cooling has been installed for the first time.
The derelict scout's shed has been removed.
The brick shed has a new roof.
Hot water is now provided in the kitchen and boys/girls toilets.
The boys toilet has auto-flush on the urinals
Thanks to the Community Payback scheme the inside and outside of the youth centre has been re-decorated.
There has been a clear-out of rubbish and broken equipment, but more to do.
Emergency lighting has been checked and some additional units installed.
Lighting in the main hall has been replaced.
Do you have any equipment sitting around that could be used by the Youth Club. Scalextric Digital for example?
After advertising the role of a Lead Youth Worker to manage the Brimp - the council agreed to appoint Zoe McCall, on a part-time basis, to help manage the Brimp and work with the volunteers and youth to protect and enhance the club and its facilities.
Zoe would like to see the youth and other volunteers helping to identify the equipment and resources required.
An upgrade/.repair of the Brimp Road is being planned along with Slough Fort.
The younger sessions have proved more popular and perhaps they could be extended.
The parish council has a Youth Committee in place to help support and encourage the Youth Club and put forward suggestions to the council and the youth club as necessary.
The football area has been removed and a replacement is being identified.
The club is now affiliated to Young Kent.
What do local youth want from their Youth Club, we want ideas and feedback.
MORE ADULT HELP IS REQUIRED TO SUPPORT EXTRA ACTIVITIES AND EXTRA SESSIONS
We do need the help of further volunteers please help when you can, contact the parish council (01634 566256, allhallowspc@gmail.com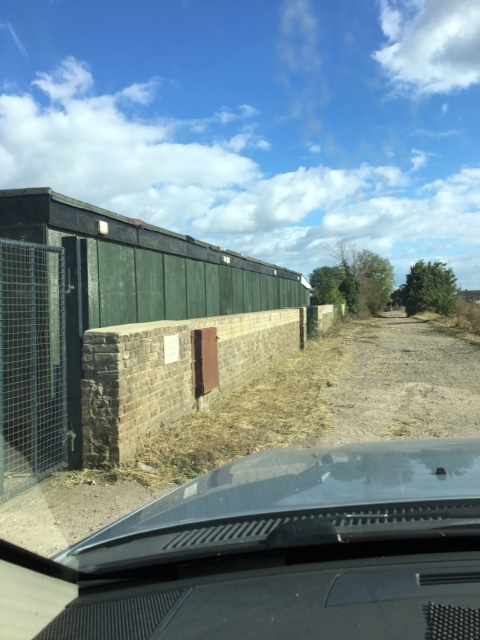 It is recognised that the former youth club had done a lot to develop and secure the Brimp and provide a youth club over many years, but they have decided that they cannot continue. The parish council have always recognised the need for a youth facilities and moved quickly to create a replacement - The Allhallows Youth Club has re-launched, keep in touch for details.